Our Story
When friendship turns into love
It started off with a coffee that met a bagel.

Cathy bought Peter with her extra coffee beans...they met...yet kept it friendly over the course of 2 years. Cathy assumed it was going to be nothing more than just a friendship, but little did she know that Peter had an admiration towards her since day 1. He was patient though... and it wasn't until 2 years later when they spent a day exploring the museums of LA that she realized a friendship could've transformed into something more.

And it did.
Use Our Wedding Hashtag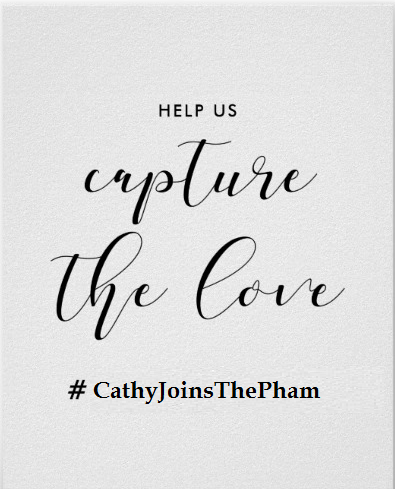 The Wedding
Saturday, September 21, 2019
1:30 PM
Attire: Black Tie Affair
Ceremony
Holy Spirit Catholic Church
17270 Ward St, Fountain Valley, CA 92708
Reception
The Villa at Lifetime Weddings & Events
15081 Beach Boulevard, Westminster, CA 92683
Ceremony is at 1:30 PM
Reception is at 6:00 PM
Wedding Party
Kim Nguyen - Maid of Honor
A sister from another mother, Cathy and Kim celebrate 24 years of friendship. Fun get-togethers include creating mood boards, reading up on astrology, listening to Latin tunes, and watching old romantic movies over wine.
Tawny Uemura - Bridesmaid
Good friends since the 6th grade and still good friends today. Many memories built over the years from going to school dances, laughing over silly conversations on couches, snowboarding trips, and trying to maintain a long distance friendship after Tawny moved out of California after college. Still keeping in touch while she lives in New Jersey.
Michelle Trinh - Bridesmaid
Cathy's little sister. Of course she's known her forever. Cathy and Michelle share the same love for Einstein. He especially gets a lot of cuddles from his auntie.
Linda Vu - Bridesmaid
Cathy first met Linda in the 1st grade. They were close friends. So close that she gave her lice. Linda remains a giving friend until this day.
Mike Castro - Groomsman
Mike once duped Peter into ordering a drink that didn't really exist at Jamba Juice. Despite Peter's humiliation, they've remained best friends since. Way to go, Mike!
Chris Chung - Best Man
Peter and Chris started off as enemies on the basketball courts. They became best friends but still remain enemies on the court. Chris is well adept at entertaining large crowds. He'll probably be breakdancing at the wedding. Chris is a swell guy.
Terry Kim - Best Man
Peter and Terry became best friends after bonding over their mutual interests in breakdancing , movies, and 80's music. Terry is an interesting guy with a wide range of interests. He likes film making, painting, watches, and Alistair Overeem.
Emil Nguyen - Best Man
They once wore their PE uniforms inside out and have been best friends ever since. Together, Peter and Emil have created the Wicked Witch and Green Goblin LP (limited release), the Underwater Singing Game, and Shark Attack Float